To determine your face shape, we recommend taking a selfie and drawing an outline around your visage. If you're unsure which face shape you have, both women note that it's also very common to be in between two face shapes. We also offers an easy illustrated guide to finding your face shape and different looks that may suit it.
 Face Shape Guide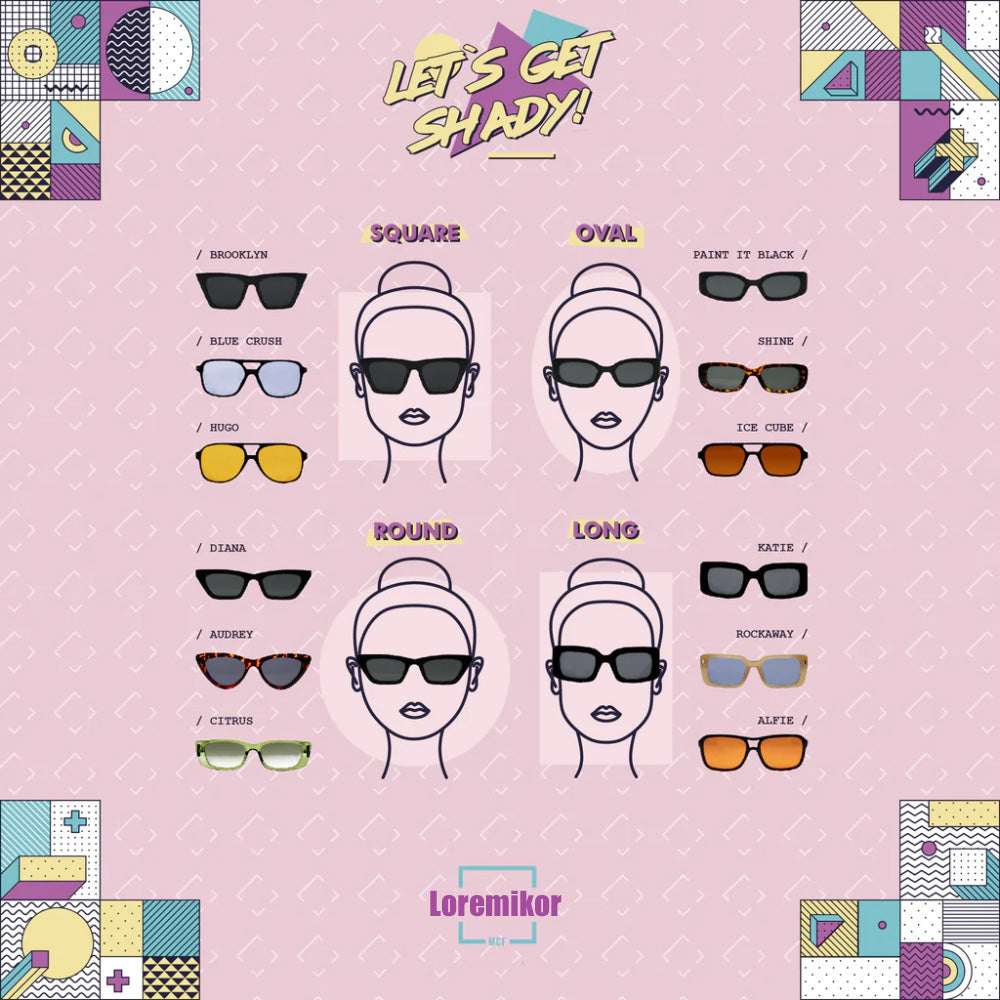 Square faces: These face types have a strong jawline and broad forehead. Round or oval-shaped frames will help soften the sharpness of square faces. Aviators are a great option, and cat-eye sunglasses with rounded edges can work for those who love the throwback look.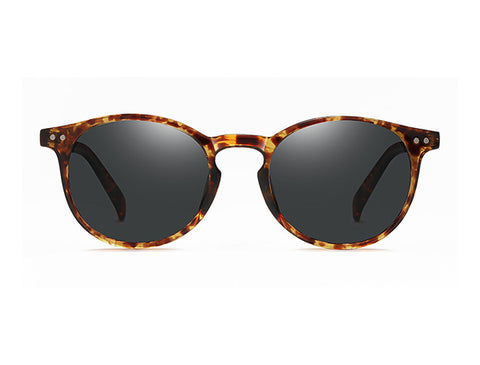 Oval faces: These are typically long and thin and have a chin that's slightly narrower than the forehead. People with oval faces have the most variety when shopping for sunglasses, as both rounded and square frames will work well for them. Just make sure they fit snugly and frame the widest part of your face since oval shapes have nearly equal proportions
Round faces: Those with round faces typically have a soft jawline, and their cheekbones and face length measure roughly the same. Rectangular and square frames are the best sunglasses for round faces. Frames that are wider than the face add more balance to your soft features. They enhance your visage and can make it appear longer and more slender.
Heart-shaped: Defined by a wider forehead and narrow chin, heart-shaped faces look best with rectangular or oval frames that are wider at the top, such as aviators and cat-eye shapes. These balance out your facial features and make your lower face a little wider. These can also help emphasize high cheekbones and a defined jaw. Additionally,  heart face shapes look great in frames that feature more detail at the top to help draw the eye upward.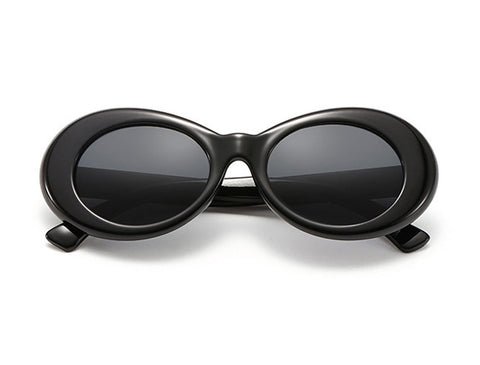 Rectangular faces: These tend to have defined features such as wider cheekbones. Like square faces, they're best complemented by round or oval frames or styles with curved, soft edges that create visual balance. We suggest choosing top-heavy frames like aviators with a double nose bridge or cat eye shapes to highlight wide cheekbones.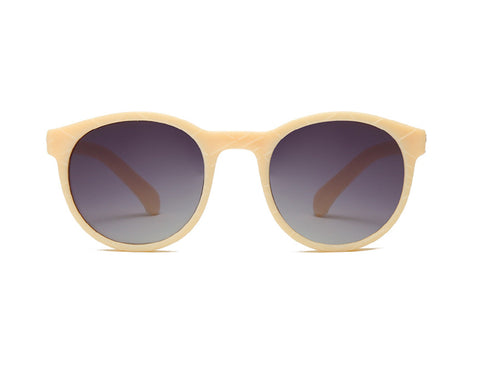 Diamond faces: Diamond faces are long with wide cheekbones and a more narrow jawline and forehead. Both oval and cat eye sunglasses are ideal for these face types, as the gentler edge of the frame will match the natural features/points of this face shape. Aviators and small, round sunglasses are also great choices.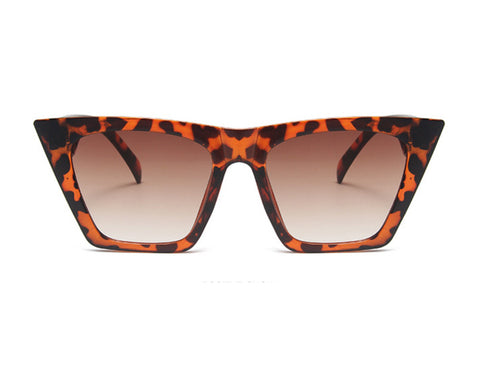 Another rule of thumb? Be sure to choose frames that are proportionate to your face size. The larger your face is, the larger your frames should be. Meanwhile, people with small faces should choose more fitted sunglasses. When buying online, look at the dimensions of the frames or customer reviews to see if they might be suitable for you.
Keep in mind that your sunglasses shouldn't rest on your cheeks when you smile and should sit securely on your nose bridge even as you move (you can shake your head back and forth during try-on to test this).
Ahead, shop the best sunglasses for women for every need and budget. Note: All offer full UV protection.
Subscribe to Loremikor and follow the newsletter. Get the scoop on the best beauty and style with in-depth reviews of exciting new releases and buyer's guides to find the products you need to try ASAP.